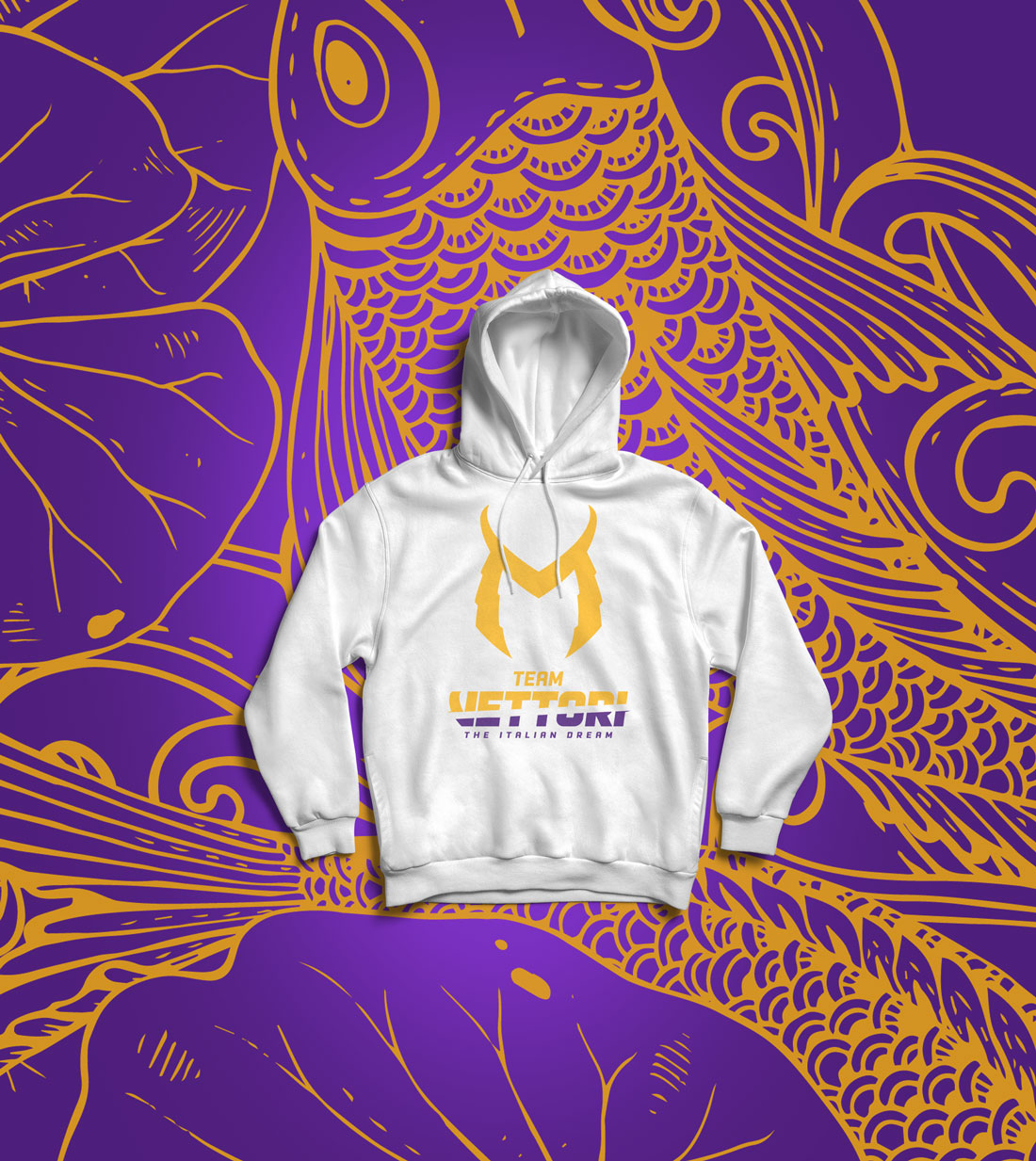 Team Vettori The Italian Dream sweatshirt
Buy until March 30 and try to win a trip to the next match of Marvin Vettori!
The Team Vettori hooded sweatshirt designed by UFC fighter Marvin Vettori is the historic sweatshirt of the Team.
Ideal for free time and also for training, it has a silkscreen print on the front where an M and a V cross, the fighter's initials forming the logo.
It is made of recycled cotton and polyester, respecting the environment as per the data sheet below.
B&C organic cotton T-shirts, polo shirts and sweatshirts are OCS certified. The OCS, Organic Content Standard, provides independent certification that fabrics are made with materials of organic origin.
The purpose of these standards is to ensure the traceability and integrity of raw materials during the various stages of production. They certify the purity of the organic cotton used
in the models you buy.
RCS certification
The RCS (Recycled Claim Standard) certificate is used as a standard for the control chain that traces the recycled raw materials, along the production chain
starting from the suppliers. RCS verifies the presence and quantity of the recycled compound, within the final product, by having the supply and control chain inspected by third parties. This allows
to carry out a transparent, coherent, complete and independent evaluation and verification of the claims relating to the recycled material used in the products.