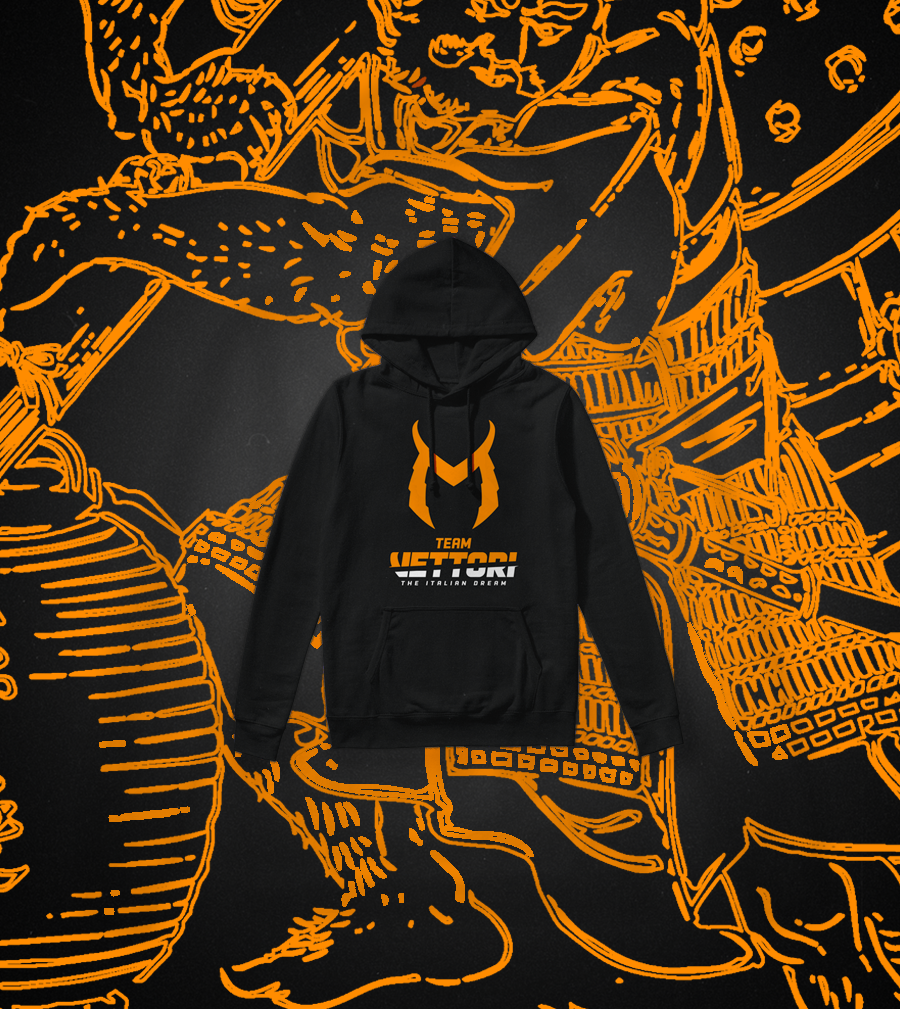 Team Vettori The Italian Dream sweatshirt
The Team Vettori hoodie designed by UFC fighter Marvin Vettori is the Team's historic sweatshirt.
Ideal for free time and also training has a silkscreen print on the front where an M and a V cross, the fighter's initials forming the logo.
The new black orange color is new for 2022.
It is made of recycled cotton and polyester, respecting the environment as per the data sheet below.